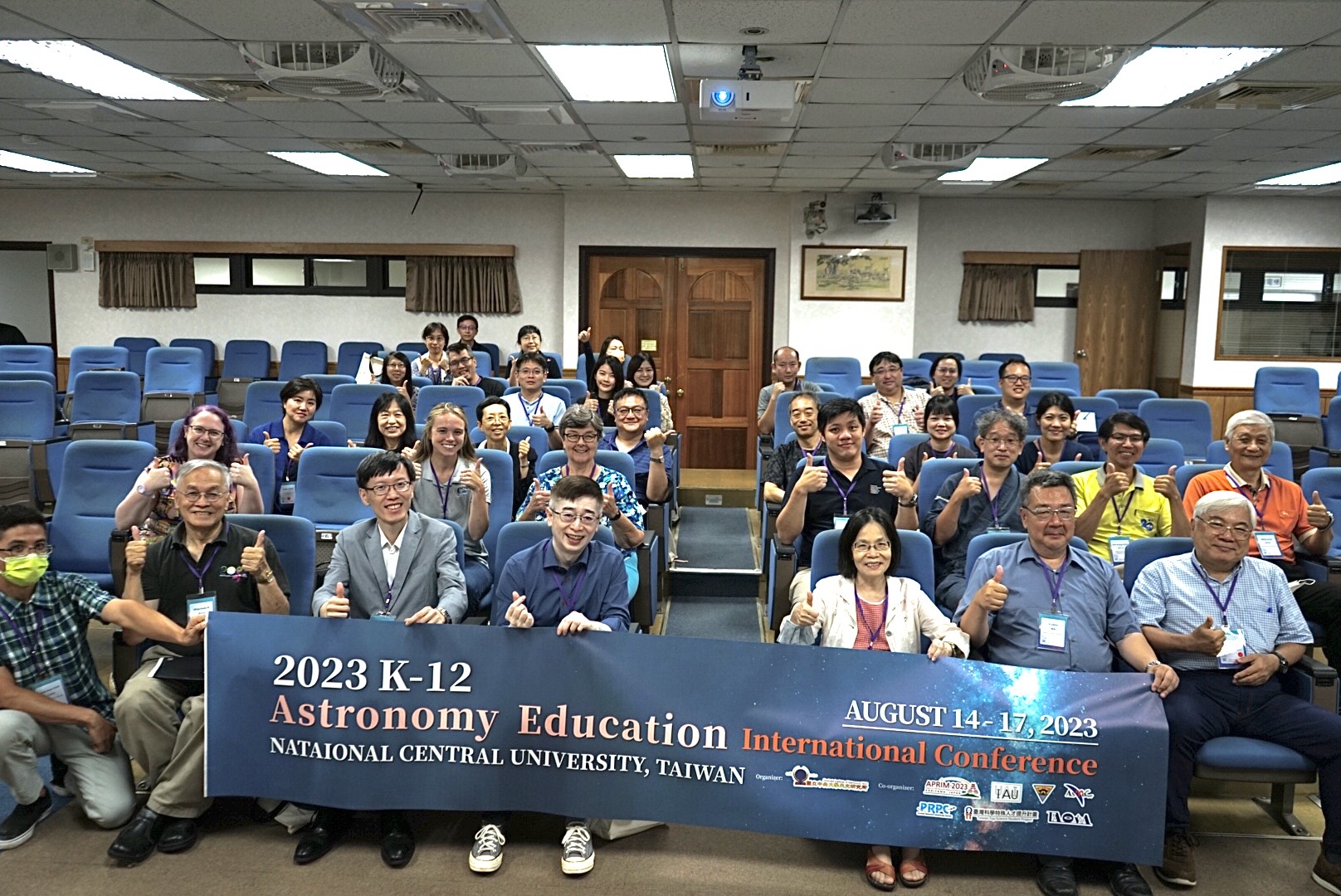 This conference aims to bring educators in the Asia-Pacific region to share experience in classroom or outdoor activities on K-12 astronomy.

While the detailed program is being formulated, we envision presentations of curricula on cosmic awareness from preschools, primary, to junior and senior high schools. This is an opportunity to review how our own community considers what citizen should learn about the celestial bodies and phenomena, including the location, properties, history, and interconnections, in school and from the society. Do we expect too much from our students, or do we incorporate too little in the curricula, e.g., in physics, chemistry, history, geography, Earth science, etc.?

Instructors who practice first-hand events, have involved in curricular setting, or are interested in astronomy education are invited to attend. The conference is an extension of the APRIM2023 education sessions in Japan, but organized separately one week later to take place in Taiwan from August 14 (Monday) to 17, 2023.

The venue will be on NCU campus, which is some 20 minute drive/ride from the entry international airport. Registration will begin in early 2023, when accommodation information will also be available. We look forward to seeing you.
Date:
August 14-17, 2023
Venue:
Chien-Shiung Building, National Central University, Taiwan
Poster: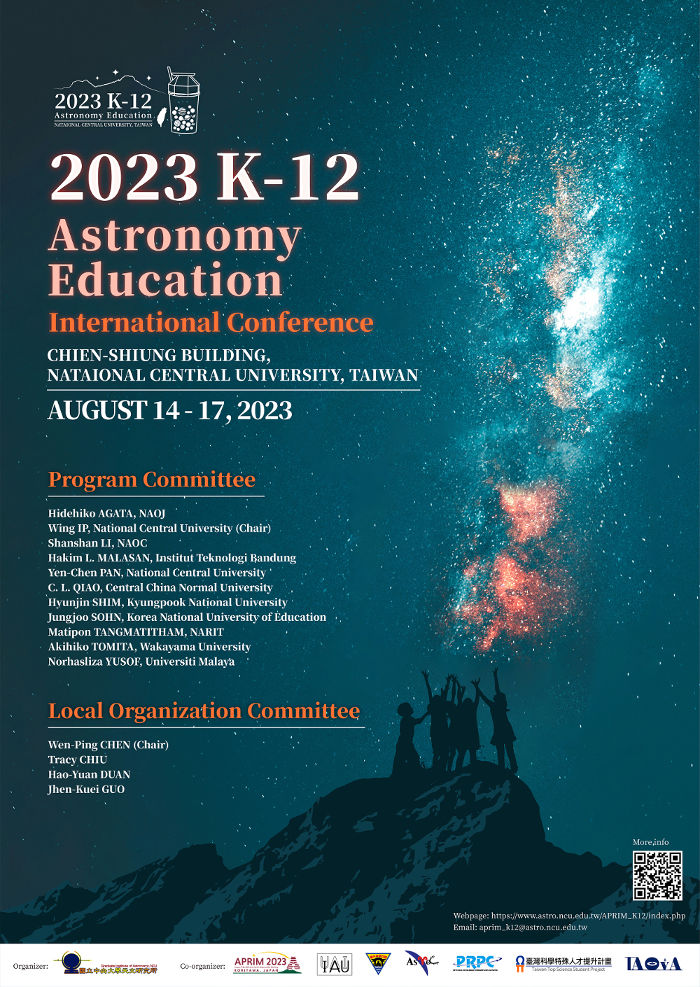 Program Committee:
Hidehiko AGATA, National Astronomical Observatory of Japan
Wing IP (Chair), National Central University
Shanshan LI, National Astronomical Observatories, Chinese Academy of Sciences
Hakim L. MALASAN, Institut Teknologi Bandung
Yen-Chen PAN, National Central University
C. L. QIAO, Central China Normal University
Hyunjin SHIM, Kyungpook National University
Jungjoo SOHN, Korea National University of Education
Matipon TANGMATITHAM, National Astronomical Research Institute of Thailand
Akihiko TOMITA, Wakayama University
Norhasliza YUSOF, Universiti Malaya

Local Organization Committee:
Wen-Ping Chen (Chair)
Tracy Chiu
Hao-Yuan Duan
Jhen-Kuei Guo
Organizer:
Graduate Institute of Astronomy, NCU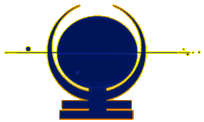 Co-organizer:
Contact Local Organization Committee:
aprim_k12

astro.ncu.edu.tw