Full-time Member
Dr. Kinoshita, Daisuke (Assistant Professor)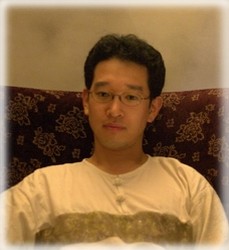 Information
Highest Education: Graduate University for Advanced Studies, Ph.D. in Astronomy, 2003
Specialties: Observational studies of minor bodies in solar system
E-mail: kinoshitaastro.ncu.edu.tw
Office: S4-1006 (03-422-7151 ext 65952)
Research Group: Planetary Science Laboratory
Publications
1. Lin, Zhong-Yi; Fumi Yoshida; Yi-Chuan Lin; Chung-Chien Cheng; Ip, Wing-Huen; Cheng, Yu-Chi; Pan, Kang-Shian; Kinoshita Daisuke; Hsin-Chang Chi, A study of photometric observations of (3200) phaethon from Lulin observatory , Planetary and Space Science, Volume 194, December 2020, 105114 (2020/12)
2. Sato, Shuji; Chieh Huang, Po; Chen, Wen Ping; Zenno, Takahiro; Eswaraiah, Chakali; Su, Bo He; Abe, Shinsuke; Kinoshita, Daisuke; Wang, Jia Wei Abstract, Triple Range Imager and POLarimeter (TRIPOL) - a compact and economical optical imaging polarimeter for small telescopes , Research in Astronomy and Astrophysics, Volume 19, Issue 9, article id. 136 (2019/10).
3. Hasegawa, Sunao; Kuroda, Daisuke; Kitazato, Kohei; Kasuga, Toshihiro; Sekiguchi, Tomohiko; Takato, Naruhisa; Aoki, Kentaro; Arai, Akira; Choi, Young-Jun; Fuse, Tetsuharu; Hanayama, Hidekazu; Hattori, Takashi; Hsiao, Hsiang-Yao; Kashikawa, Nobunari; Kawai, Nobuyuki; Kawakami, Kyoko; Kinoshita, Daisuke; Larson, Steve; Lin, Chi-Sheng; Miyasaka, Seidai Miura, Naoya; Nagayama, Shogo; Nagumo, Yu; Nishihara, Setsuko; Ohba, Yohei; Ohta, Kouji; Ohyama, Youichi; Okumura, Shin-ichiro; Sarugaku, Yuki; Shimizu, Yasuhiro; Takagi, Yuhei; Takahashi, Jun; Toda, Hiroyuki; Urakawa, Seitaro; Usui, Fumihiko; Watanabe, Makoto; Weissman, Paul; Yanagisawa, Kenshi; Yang, Hongu; Yoshida, Michitoshi; Yoshikawa, Makoto; Ishiguro, Masateru; Abe, Masanao, Physical properties of near-Earth asteroids with a low delta-v: Survey of target candidates for the Hayabusa2 mission , Publications of the Astronomical Society of Japan, Volume 70, Issue 6, id.114 (2018/12)
4. Kinoshita, Daisuke, Development of fully depleted CCD imager NCUcam-1 and follow-up observations for PS1 sky surveys , Highlights of Astronomy, Volume 16, pp. 160-160 (2015).
5. Waszczak,Adam , Chang,Chan-Kao , Ofek,EranO., et al. ( Including: Ip,Wing-Huen , Kinoshita,Daisuke ), Asteroid Light Curves from the Palomar Transient Factory Survey: Rotation Periods and Phase Functions from Sparse Photometry , The Astronomical Journal, Volume 150, Issue 3, 75, 35 p..( 2015)
6. Uetsuhara, Masahiko, Yanagisawa, Toshifumi, Kinoshita, Daisuke, et al., Observation campaign dedicated to 1968-081E fragments identification , Advances in Space Research, Volume 51, Issue 12, p. 2207-2215, (2013)
7. Hsieh,HenryH. , Yang,Bin , Haghighipour,Nader, et al. ( Including: Chen,Wen-Ping , Ip,Wing , Kinoshita,Daisuke ), Observational and Dynamical Characterization of Main-belt Comet P/2010 R2 (La Sagra) , The Astronomical Journal, Volume 143, Issue 5, 104, 16 p..( 2012)
8. Hsieh,HenryH. , Yang,Bin , Haghighipour,Nader, et al. ( Including: Chen,Wen-Ping , Ip,Wing-Huen , Kinoshita,Daisuke ), Discovery of Main-belt Comet P/2006 VW139 by Pan-STARRS1 , The Astrophysical Journal Letters, Volume 748, Issue 1, L15, 7 p..( 2012)
9. Müller, T. G., Ďurech, J., Hasegawa, S., et al. (including Kinoshita, D.), Thermo-physical properties of 162173 (1999 JU3), a potential flyby and rendezvous target for interplanetary missions , Astronomy and Astrophysics, v. 525, pp. A145, (2011)
10. Ohtsuka,Katsuhito , Nakato,Aiko , Nakamura,Tomoki, et al. ( Including: Kinoshita,Daisuke ), Solar-Radiation Heating Effects on 3200 Phaethon , Publications of the Astronomical Society of Japan, Vol.61, No.6, pp.1375--1387.( 2009)
11. Fuse,Tetsuharu , Yamamoto,Naotaka , Kinoshita,Daisuke, et al. , Observations of Fragments Split from Nucleus B of Comet 73P/Schwassmann-Wachmann 3 with Subaru Telescope , Publications of the Astronomical Society of Japan, Vol.59, No.2, pp.381-386.( 2007)
12. Chang,C.K. , Ko,C.M. , Kinoshita,D., Status report of Virtual Observatory at the National Central University of China Taipei , Highlights of Astronomy, Volume 14 IAU XXVI General Assembly, 14-25 August 2006 Karel A. van der Huc
13. Furusho,Reiko , Ikeda,Yuji , Kinoshita,Daisuke, et al. ( Including: Ip,Wing-Huen , Lin,Zhong-Yi ), Imaging polarimetry of Comet 9P/Tempel before and after the Deep Impact , Icarus, Volume 190, Issue 2, p. 454-458..( 2007)
14. Urata,Y. , Huang,K.Y. , Qiu,Y.L., et al. ( Including: Ip,W.H. , Kinoshita,D. ), Very Early Multicolor Observations of the Plateau Phase of the GRB 041006 Afterglow , The Astrophysical Journal, Volume 655, Issue 2, pp. L81-L84..( 2007)